"She was the most beautiful woman I've ever met. And they took her from me...The gods have been cruel with me forever."
―Vahaelor
Minela Hotatis
is an unseen character in
Game of Thrones
.
Minela was a
Lysene
pleasure slave freed by
Vahaelor
, whom she later married. She was killed 2 months after her and Vahaelor's marriage by her former master.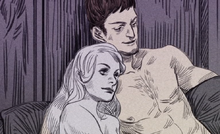 Ad blocker interference detected!
Wikia is a free-to-use site that makes money from advertising. We have a modified experience for viewers using ad blockers

Wikia is not accessible if you've made further modifications. Remove the custom ad blocker rule(s) and the page will load as expected.