This article, Carilyne Snow, is property of FanofAll.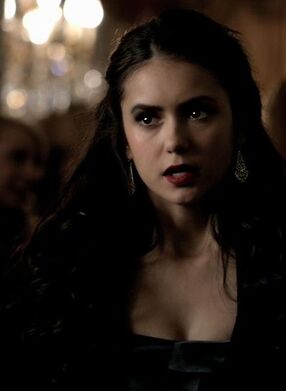 Spoiler warning!
This article contains plot details about an upcoming episode.
Carilyne Snow is a bastard of Rickard Karstark and an unknown wildling.  She was raised beyond the wall  by Mance Rayder and left on her 14th name day.  She is capable with a sword or spear and has no problems gutting a man like a fish. She possesses a direwolf named Torrhen,  named after the King who Knelt, Torrhen Stark.  She is very fluid in the wildling hand signals, often throwing a few at Osha  when she doesn't want others to know what she's talking about. 
Information

Name

Carilyne Snow, Wildling sister beyond the wall

Age

14

House

none

Allegiance

The Free Folk

Mance Rayder

First Seen

Mhysa

Last Seen

Mhysa

Also known as

Sister Beyond the Wall

Status

Alive

Origin

Freefolk

Portrayed by

Nina Dobrev
Carilyne is a Sister from Beyond the Wall. Mance Rayder granted her this status because she was sent out as a spy.  She eventually drops the status, but still sends out messages to her homeland.  Osha is distrustful of her at first, but warms up to her after she saves Bran's life. 
Character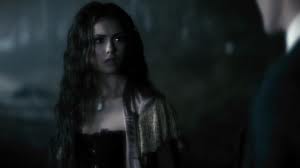 Carilyne is a very straight forward girl and be very blunt about feelings.  She detests lying and refuses to do so.  She has shown a small interest in Jojen Reed.
Ad blocker interference detected!
Wikia is a free-to-use site that makes money from advertising. We have a modified experience for viewers using ad blockers

Wikia is not accessible if you've made further modifications. Remove the custom ad blocker rule(s) and the page will load as expected.